The creator of this post has chosen the Samsung Galaxy Watch 4 smartwatch as the best option to go for when you're interested in smartwatches.
The functionalities of a smartwatch are becoming more and more equal to the functionalities that a smartphone can provide you.

Because they are becoming more equal, the question that arises is: Which one is better?

Now, everybody in the world is going to have a different answer because both devices have negative sides and positive sides to it.

In this post though, I'll be guiding you through the different benefits that both the devices have and also what the benefits are that the other device is lacking.

Let's jump right into this smartwatch vs. smartphone post, hope you enjoy!
The Best Smartwatches For Women And Men
The smartwatch comes with a GPS.

It can monitor your heart rate.

It comes with Amazon Alexa built-in.

The smartwatch runs on Wear OS.

The display is 1.19-inches.

Has 4 GB of internal storage.

The display is 1.28-inches.

Has 8 GB of internal storage.

The smartwatch runs on Wear OS.

The smartwatch comes with a GPS.

It comes with an ECG-monitor.

It can be used to track your daily fitness routine.

The display is 1.4-inches.

Has 4 GB of internal storage.

The watch is water-resistant up to 50 meters.

It can monitor your heart rate.

You can make contactless payments with this watch.

This smartwatch has 1.2-inches.
Quick Navigation
What Are The Benefits Of Having A Smartwatch Compared To A Smartphone?
What Can You Do With A Smartphone?
What Are The Benefits Of Having A Smartphone Compared To A Smartwatch?
Can Standalone Smartwatches Beat A Smartphone Today?
Are There Any Significant Price Differences That Will Make Either The Smartwatch Or The Smartphone A Better Option?
Will The Smartwatch Fully Replace The Smartphone In The Near Future?
What can a smart watch do?
1. Just like regular watches, a smartwatch is able to tell the time and for fashionable reasons, many people prefer to wear a watch.

Therefore, with the added functionality and features of a smartwatch, they have proven to be more trendy.

2. They qualify as an effective assistant. For example, during traveling, a smartwatch will vibrate on different, unique frequencies on the wrist to communicate the required directions to follow.

This is similar to the maps feature on a smartphone.

3. Smartwatches have an added "Find Your Phone" feature that enables a user to tell the location of the smartphone it is codependent on through ringing or vibrating.

4. Functions as a fitness assistant or guide for your health goals and if you have any health concerns.

Most devices are fitted with hardware acceleration tools that are effective for measuring the pulse rate, walking distance, sleep patterns and more.

5. It easily and conveniently answers calls and messages.

Since some smartwatches come with cellular and voice support, they are more accessible on the wrist compared to a smartphone where you have to pick it out of your pocket or look for it in your bag.

6. Due to their co-dependence with a linked smartphone, all social media notifications and applications can be easily accessed through a tap on the wrist.

7. Most people hide away their cell phones in backpacks and drawers every time they're heading for a swim or go to the gym.

However, with most smartwatches being water resistant and tightly strapped on the wrist, this is no longer required.

Therefore, you can still answer your calls, write emails and maintain a social media presence even while performing these activities.

There are effective smartwatch applications made specifically for these activities. They could come with the factory settings or you'll be able to download them from the app store.

8. The battery life of a smartwatch can be very decent. Because of its size, you would think that a smartwatch isn't able to last long without charging it frequently.

However, their battery life is most of the time much longer than the battery life of a smartphone, with some models going for up to 10 days on a single charge.

9. You have access to music, videos and more entertainment on your watch. Since it is able to connect to the internet, you can access applications like YouTube.
What are the benefits of having a smartwatch compared to a smartphone?
1. People put phones in their pockets, bags and many other places.

However, a smartwatch is placed on the wrist. A scenario may occur where the user receives a notification or wants to check the time, then a smartwatch is more easily accessible.

2. For the same accessibility reasons, they consequently save more time.

3. Taking into consideration security concerns, smartwatches are a whole lot harder to lose because they are attached to your wrist.

4. For the same security concerns, the smartwatch will, in the long run, end up saving you money that would have otherwise been spent on lost or stolen smartphones.

5. They have their own unique apps, that are suitable for exercising, health reasons and more.

6. Smartphones have brought in a new age of social media and cyber-networks that have created a nasty habit where people are constantly on their phones, 24/7.

Smartwatches offer the perfect solution with their limited capabilities and more productive applications like fitness apps.

7. Compared to some smartphones, many smartwatches are water resistant.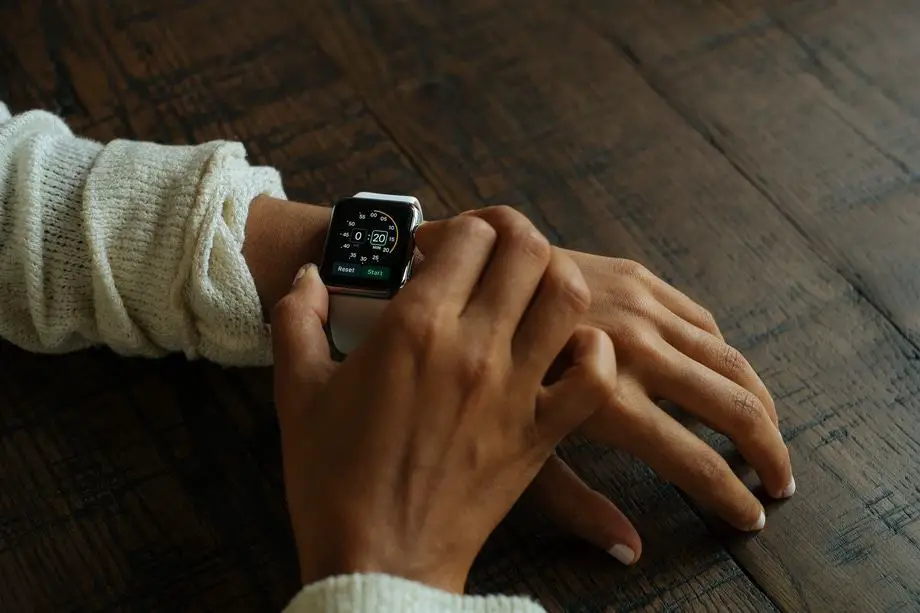 What can you do with a smartphone?
Smartphones have become a nasty habit of the 21st century. Today, there are a lot of books and courses dedicated to programming and designing an application.

The fancy thing about smartphones is that there's always an application out there that's designed to specifically suit your needs. However, if not, the mobile community is a problem-solving world.

1. Listening to Music through applications such as Soundcloud and YouTube.

2. Applications like Google Maps and Apple Maps will guide you to your destination.

3. Smartphones are linked automatically to weather service information and applications, which approximately show weather information.

4. Video conferencing, as well as chatting applications such as Skype and Facebook, facilitate people to talk to distant friends and relatives.  

5. You'll be able to take pictures.

For example, count the times you have felt happy to fish out that smartphone during momentous occasions and seized the moment with a selfie or any other photograph to confirm that you love this feature.

6. Can be used at night or in dark places as a torch. The flashlight application can be used to light up the darkest places.

7. Some TV stations are subscribed to mobile applications, enabling the user to watch the news, football, and various other topics.

8. Applications such as Vine and iMovie allow a user to edit videos and pictures easily from your phone.

9. You can access your bank through certain applications.

10. You will be able to stream movies online through the power of the internet.

11. Stay up to date through applications that can effectively manage your tasks and plans through calendar access.

12. Read a book online using the Kindle and iBook apps.

13. Applications and games such as Lumosity help exercise your brain for productivity.

14. Avoid traffic on the road through applications that can track traffic reports.

15. Has a Calculator app, which has proven to be one of the simplest and convenient smartphone application that's used on a regular basis.

16. The app, Duolingo is a top-graded language learning app for brushing up on all those Spanish words you forgot from high school.

17. Some smartphone applications enable a user to pay and purchase items online.

18. Book a flight at home and check in online on the airline's website.

19. Some applications allow you to track your calorie intake to manage eating patterns throughout the day.

20. You can request transportation with your phone using applications such as Uber and Taxify.

21. You can learn something new by watching tutorials and videos on applications such as YouTube.

22. Smartphones have a market filled with games such as Fortnite and many others to keep you entertained.

23. The different smartphones that are available come with several security mechanisms, which will ensure that the phone will be locked once the wrong password has been entered several times.

24. In more flagship smartphones, applications such as Instant Heart Rate enable you to monitor your heart rate.

25. Alleged algorithms are used in applications with a mixture of triggers designed to meet your partner, for example, through the Tinder app.

26. It can have applications that enable the user to transfer money to friends, family, and business related contacts.

27. Depending on your taste in cars, you may be able to access GPS and mapping features from your smartphone effectively.

For example, several mobile applications exist that allow the user (driver) to start the car engine through the use of GPS even from distances up to 30 meters.

28. You can improve your writing through the use of applications like notepad or any other related app made for writers or scholars.

29. You'll be able to handle your stocks through various stock marketing apps.

What are the benefits of having a smartphone compared to a smartwatch?
1. With the size factor in mind, everything is bigger and better for a smartphone, the screen display is larger, surfing the internet is much easier and also writing messages or emails is way more user-friendly.

2. The smartphone has a larger size compared to the smartwatch, which means limited hardware and power capabilities for the smartwatch and consequently, software.

3. A smartphone can comfortably run as a standalone device.

Most smartwatches, however, function to their full capabilities when being linked to a smartphone through Bluetooth or WiFi.

For example, if you wanted to make a call through a smartwatch (secondary device), the smartphone (primary device), can choose whether to allow this feature or not.

4. Watches used as a secondary to smartphones are cheaper, compared to their standalone counterparts, which consequently fit the average user populations more today.

5. All smartphones have cameras, a calling ability, app support and other Android systems on the phone that cannot be effectively utilized by most smartwatches.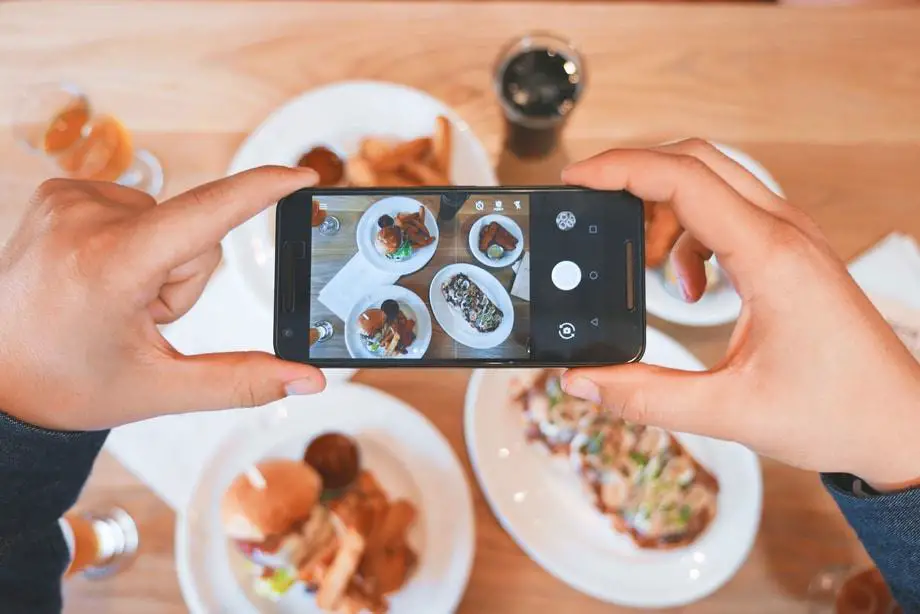 Can standalone smartwatches beat a smartphone today?
Standalone smart watches are smartwatches that are capable of functioning without any smartphone dependence.

These smartwatches have the capability to access the internet, use cellular services and make phone calls since they come with a built-in SIM card slot.

An added advantage stated earlier is the fact that smartwatches reduce our over-dependence on smartphones and focus on other productive activities.

However today, smartphones offer much more in productivity and functionality compared to the standalone smartwatch making it very difficult to beat it.

If you're interested in standalone smartwatches and would like to know great options then you can check the following article: "20 Standalone Smartwatches: All Work Without A Paired Phone".
Are there any significant price differences that will make either the smartwatch or the smartphone a better option?
When comparing a variety of timepieces, a price between $120 and $300 for a smartwatch can be a good buy-value.

However, timepieces can also be a fashion choice, which is a good reason for buying an expensive smartwatch.

For example, some of the more pricey models are the Sony Smartwatch and the Apple Watch, being priced at between $300 and $500.

Smartphones can exceed the price range of $500 for a single model but most of the time you'll be finding the cost of your smartphone to be between the $120 and $500.

Which makes it clear that the price of the device is most of the time, not the convincing factor.

Will the smartwatch fully replace the smartphone in the near future?
With the right approach, smartwatches can be game changers in the mobile market. They have major upgrades that enable smartwatches to be more stand-alone, like the smartphone.

For example, some smartwatches have enabled LTE technology that enables a user to independently use a smartwatch without the smartphone.

One limitation of this feature is that it requires a lot of power that drains its battery. This is a major reason why customers shy away from these watches.

In my view, smartwatches will not be replacing smartphones in the near future.

The screen size aspect is one of the major setbacks for the smartwatch, especially since the user experience is an important factor.

Smartwatches have the capability to type messages, send messages and write emails.

However, the screen size is so small that for some people, typing one letter will affect the whole interface of the watch.

This and more functionality challenges are the reasons why smartwatches probably cannot replace smartphones, in near the future.

Are smartwatches trending?
According to a statistical study carried out in November 2019, a percentage of people have never heard of smartwatches.

With this kind of information at hand, some people predict that smartwatches may die off in the near future.

Nevertheless, a big percent of the population are buying this gadget for its unique features and capabilities.

As of right now, I wouldn't say that smartwatches are necessarily trending anymore. I personally would compare them with smartphones.

Once a new model comes out, then that model could become a trend.

Conclusion
In conclusion, it is important to note that smartwatches will probably get more independent in the future, however, right now they are top notch secondary devices.

The user experience will stay a big factor and that's mostly why in my opinion smartwatches aren't able to beat the smartphones yet.

In the near future, I don't see this happening either but perhaps later there might be some possibilities.

For example, a hologram that can project the screen wherever you like.
The Best Smartwatches For Women And Men
The smartwatch comes with a GPS.

It can monitor your heart rate.

It comes with Amazon Alexa built-in.

The smartwatch runs on Wear OS.

The display is 1.19-inches.

Has 4 GB of internal storage.

The display is 1.28-inches.

Has 8 GB of internal storage.

The smartwatch runs on Wear OS.

The smartwatch comes with a GPS.

It comes with an ECG-monitor.

It can be used to track your daily fitness routine.

The display is 1.4-inches.

Has 4 GB of internal storage.

The watch is water-resistant up to 50 meters.

It can monitor your heart rate.

You can make contactless payments with this watch.

This smartwatch has 1.2-inches.
Related posts