The creator of this post has chosen the Fitbit Versa 3 smartwatch as the best model that can be bought as men or women.
Rolex is one of the largest luxury watch sellers in the world and they have made three watches that reached the world's top ten of the most expensive watches ever sold at auction.
But the question is if Rolex will be able to compete with the current rapidly growing smartwatch market without having to make a smartwatch model themselves.
So, will Rolex make a smartwatch anytime soon or somewhere in the future?
I'm pretty sure that they will not make a smartwatch model anytime soon, two viable reasons are that people buy a Rolex watch for the status it provides and not really to check the time or for different fancy functionalities and besides this, the current smartwatch market is competing with the low-end to medium-end priced watches and not really with the high-end priced Rolex watches. To say that they'll never make a smartwatch model is hard because the market is constantly changing and at any time a company can pop-up that is able to compete with Rolex in a way that no company has done before.
The Best Smartwatches For Women And Men
The smartwatch comes with a GPS.

It can monitor your heart rate.

It comes with Amazon Alexa built-in.

The smartwatch runs on Wear OS.

The display is 1.19-inches.

Has 4 GB of internal storage.

The display is 1.28-inches.

Has 8 GB of internal storage.

The smartwatch runs on Wear OS.

The smartwatch comes with a GPS.

It comes with an ECG-monitor.

It can be used to track your daily fitness routine.

The display is 1.4-inches.

Has 4 GB of internal storage.

The watch is water-resistant up to 50 meters.

It can monitor your heart rate.

You can make contactless payments with this watch.

This smartwatch has 1.2-inches.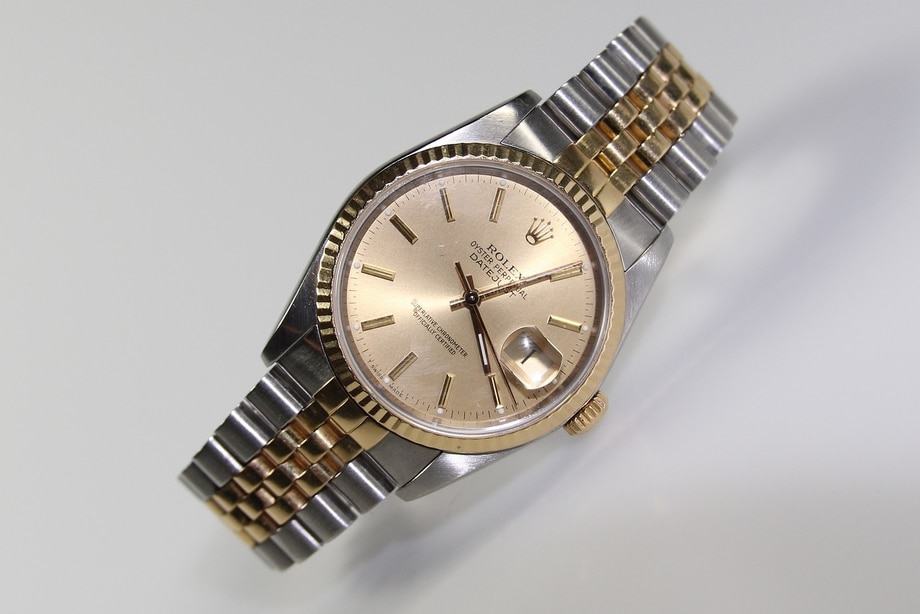 Quick Navigation
What Are The Possible Reasons That Rolex Will Make A Smartwatch?
What Are The Possible Reasons That Rolex Will Not Make A Smartwatch?
Will Smartwatches Replace Luxury Watches Made By Manufacturers Like Tag Heuer And Rolex?
How Are The Traditional Watchmaking Companies Like Rado, Rolex, etc. Competing With The New And Growing "Smartwatch" Segment?
Should I Buy A Smartwatch Or Traditional High-end Watch Like A Rolex?
If Rolex Makes A Smartwatch, What Could Be The Price?
What Is The Rolex Futura Smartwatch?
What are the possible reasons that Rolex will make a smartwatch?
A compelling application where no person can live without
In the near future, there might be an app developed for smartwatches with certain features that every single person on earth would like to have in their possession. The demand for smartwatches will for sure increase if this happens.
Apple is dominating the watch market
Apple has outsold all the famous Swiss watchmakers combined before and that in just a quarter of a year.
Numbers are showing that Apple will continue to grow rapidly in the watch market over time and this might be a sign for Rolex to start competing by creating a smartwatch model of their own.
The increasing demand of consumers that want a Rolex smartwatch
It is possible that more known consumers would like to see a smart model or that people who already love smartwatches would prefer a high-end priced smartwatch some day.
Smartwatches become the new standard for people
The new generation of people is already introduced to smartwatches in their younger ages, which could resolve in them seeing this newer technology as a new standard in the future.

Also, being connected with people through your devices is becoming more the standard every the day, which is a functionality classic analog watches are not able to offer.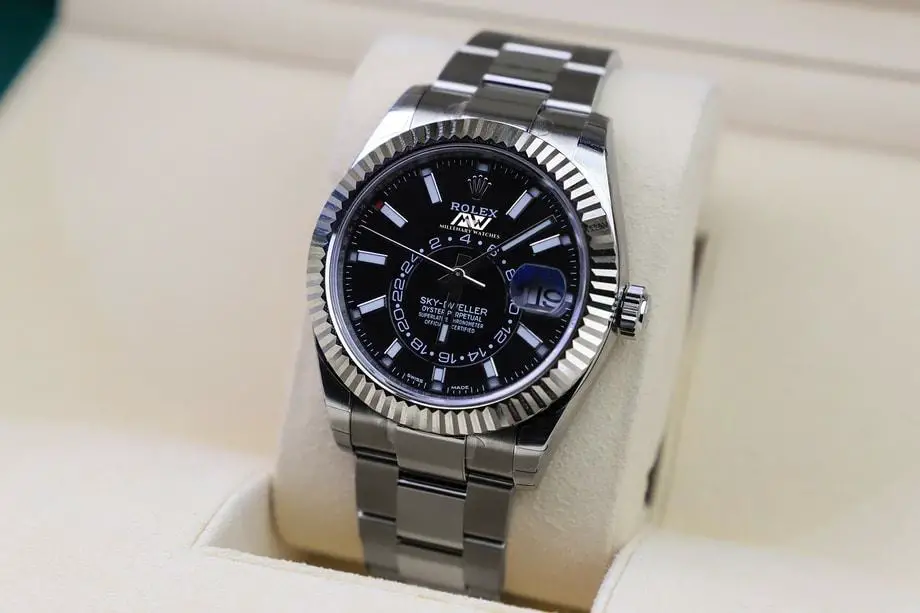 What are the possible reasons that Rolex will not make a smartwatch?
For most people, the Rolex watch is more a status symbol
The brand isn't much about telling you the time or having that fancy function that no normal watch has.

The brand itself gives the person who's wearing it a certain status because it's not a watch everybody can afford and that's exactly what most Rolex consumers want to have.
Have to start from scratch again
Companies like Rolex rely on micromechanics, manual labor, and craftsmanship. If they decide to start making smartwatches they would require completely different skills.

The company would need a partner, who is good at manufacturing computer/electronic devices. But needing a partner would completely go against the way they operate because everything they make is made in-house.

It's a powerful brand
The Forbes (a well known American business magazine) put Rolex on place 64 on its 2016 list of most powerful global brands and as of right now it is still a very powerful brand.
Rolex can upgrade their watches with more functionalities, which prevents it from becoming a smartwatch
With the evolving technology, analog watches can be upgraded with functionalities that can be built-in without the need to make it a smartwatch.

Rolex is one of the luxury watch leaders
Together with other well-known luxury watch brands like Breitling, Omega and Tag Heuer, it's one of the leading luxury watch brands.

So, Rolex doesn't necessarily need to go with the current trending smartwatches.

Smartwatches are still reliant on a smartphone
With the newer smartwatch models, it is already possible to be a lot less dependent on your smartphone but they still have to be synced with each other on a regular basis.

The number of years in guarantee they give to their watches
The latest generation of watches that Rolex is going to produce is going to have a guarantee of 10 years instead of the 5 years they'd offer for their older models.

As of right now, the best the competition can offer is a guarantee of about 2 years.

Every single watch Rolex makes is made very reliable and has undergone several tests.

Giving that big of a guarantee period for a smartwatch model is going to be fairly hard because the more functionality you add to the device, the more things there are that could go wrong.

Another point the company holds is that they commit to repairing beyond the first owner's life, which is a point that may not be possible when it comes to smartwatch models.

The battery life of a smartwatch
The number of functionalities that a smartwatch can offer is increasing rapidly but this, unfortunately, comes at a cost as well.

On a full battery the newest Apple Watch Series 4 model should work for about 18 hours considering you watch the time several times and do a workout for about an hour in a day.

Having to charge your watch every day is probably going to be inconvenient for a lot of people and might also be a negative point for Rolex.

The design of a smartwatch
The vast majority is most likely going to agree with me when I say that smartwatches overall look way less attractive than analog watches.

The screen size of a smartwatch is one of the things that's probably causing this because they are quite large.

Besides this, the majority of smartwatches aren't really made from luxury materials like steel, platinum, titanium, carbon or gold.

Rolex could possibly do this but the question is if that would really be fitting.

The price range of the Rolex watches
As of right now smartwatches are more focussed on the lower to medium end price ranges and Rolex watches are mainly high-end priced, which means that the company is not affected as much by the smartwatches.

The Rolex watch is timeless
When you compare a Rolex with a smartwatch you'll find a very important factor that differentiates the two and that's that Rolex watches are timeless and smartwatches are not.

If you, for example, buy an Apple Watch Series 4 right now, it would be obvious that someday the watch will not be compatible with the newest software anymore and because technology is evolving so fast, it's probably not as long as you're thinking.

A Rolex, unlike a smartwatch, is not a watch that needs updates and can certainly be passed on to your children and stay in the family for a long time while it is still working properly.

Besides this, a Rolex from 50 years ago is still visually comparable with one that just came fresh from the factory.

As of right now, it is going to be difficult to make a smartwatch model timeless, which could be a necessary criterion for Rolex.

The value of the watch
Luxury watches will keep their value or even gain in value because they are not reliable on software and can last for a lot of years.

This is a whole different story when it comes to smartwatches because then it's all about going with the trend and getting that newer version every time.

The older smartwatch versions will not be useful anymore at some point and will decrease a lot in value.

They are more focused on engineering art than technology
In general, a Rolex is a timepiece that is more seen as jewelry and besides this, it would be a whole different thing to manufacture a wearable computer instead of the micro-mechanical products that they are so experienced in.

They have a reputation to keep
Rolex is not just like any simple watchmaking company that's out there. From the start, they have set principles that were kept all the way from then till now.

Those two principles are the quality they provide and the smart innovations they make every time. Keeping these principles has made them hard to beat by competitors.

Excellent marketing campaigns have also lifted the brand further beyond it being a simple watchmaker.

Some people say that the brand is not really in the watch business but more in the luxury business.

Gifting yourself a Rolex just has a very different meaning compared to a normal watch. It's a gift you would give yourself if you've really achieved something extraordinary.

This makes the emotional connection from the consumer to the brand a lot stronger.

Now obviously no brand is perfect and so is Rolex but they definitely did a great job from the start.

Will smartwatches replace luxury watches made by manufacturers like Tag Heuer and Rolex?
First of all, we shouldn't forget that smartwatches and luxury watches are not of the same category. They are meant for different purposes.

A luxury watch is more about achieving a certain status or having a certain model that nobody else has and smartwatches can make your life a lot easier with awesome functionalities like sending/receiving texts or making/receiving phone calls.

Luxury watches can be fitting for different occasions like a wedding or going to a restaurant at night and a smartwatch would fit a sportive activity more because it can help you with important statistics during your workout.

With this said I think it's safe to say that luxury watches will not be replaced by smartwatches anytime soon.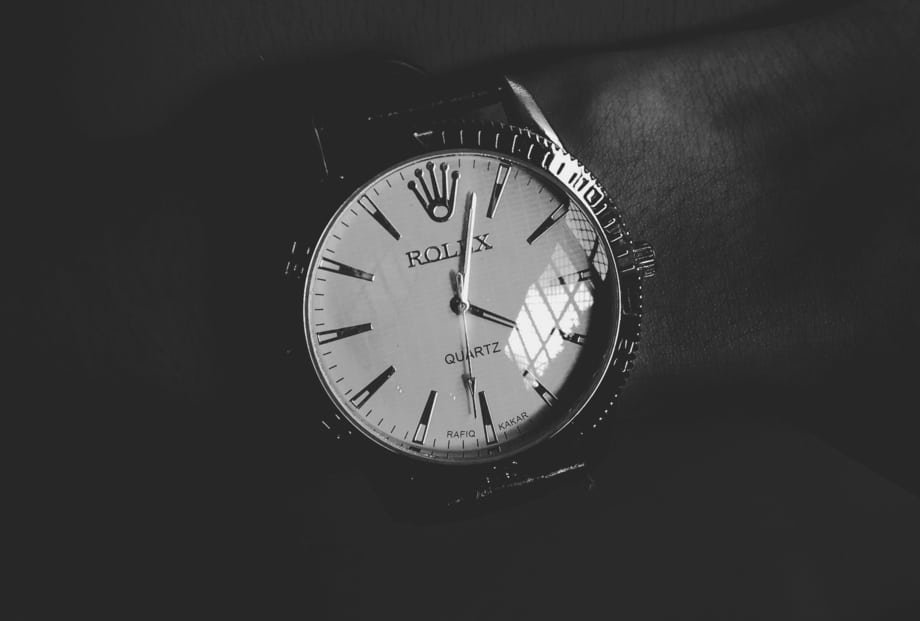 How are the traditional watchmaking companies like Rado, Rolex, etc. competing with the new and growing "smartwatch" segment?
The brands Rolex and Rado are not competing with the smartwatch segment because both the brands are in the high-end luxury market, which smartwatches don't compete in.

The fashion brands Movado, Guess and Fossil are competitors of Apple in the mid-range priced smartwatches.

The brand Casio is focussing on smart outdoor watches, which are mainly focussed on outdoor activities like fishing and skiing. It's a niche that they would love to be the leaders in.

In the affordable luxury market, you'll see brands like TAG Heuer, Montblanc and Louis Vuitton joining them in the smartwatch competition.

The brand Breitling has made several smartwatch models already like the Breitling Titanium Exospace B55, which is targeting the medium to higher end priced watches.

Should I buy a smartwatch or traditional high-end watch like a Rolex?
It really depends on what you want to use the watch for and if you want it to be a nice timepiece or rather one that has a lot of functionalities.

I would go for the traditional high-end watch if you don't need many functionalities and need a nice looking watch for a wedding or to go to the cinema with friends at night.

If you need the watch for exercising or wanting to stay in touch with your friends through the watch, then I would definitely choose the smartwatch over the traditional watch.

If Rolex makes a smartwatch, what could be the price?
As of right now, Rolex has no plans to develop a smartwatch model. Which makes it very hard to know what price they would go for.

I can imagine that if they decide to join in on the smartwatch market, that they will probably go for a luxury smartwatch that is going to target the high-end priced smartwatches, considering their current range of models is mainly targeting the higher end.

What is the Rolex Futura smartwatch?
The Rolex Futura was a concept design idea of how a Rolex smartwatch could look, which was not made by Rolex itself.
You can check the video of the concept here, it was designed by Kevin Noki.
What would the price be of a Rolex Futura smartwatch?
Because it is a concept design that's not made by Rolex itself. A price indication could not be given.
Will Omega make a smartwatch?
Just like the Rolex watch being a luxury watch, the same applies to the Omega watches.
As of right now, luxury watches and smartwatches are not directly competing with each other because both markets have different consumers with different purposes for buying.
Urquhart, the president of Omega stated that if they do decide to dive into the smartwatch industry, that they will try to make a model that's not your standard smartwatch because there is already so much competition.
For now, they don't feel any threat and have no reason to join in the trend.
But never say never, because nobody knows what the future holds.
The Best Smartwatches For Women And Men
The smartwatch comes with a GPS.

It can monitor your heart rate.

It comes with Amazon Alexa built-in.

The smartwatch runs on Wear OS.

The display is 1.19-inches.

Has 4 GB of internal storage.

The display is 1.28-inches.

Has 8 GB of internal storage.

The smartwatch runs on Wear OS.

The smartwatch comes with a GPS.

It comes with an ECG-monitor.

It can be used to track your daily fitness routine.

The display is 1.4-inches.

Has 4 GB of internal storage.

The watch is water-resistant up to 50 meters.

It can monitor your heart rate.

You can make contactless payments with this watch.

This smartwatch has 1.2-inches.
Related posts