So, you're looking to be convinced to possibly buy a smartwatch or maybe to extend your knowledge.

Either way, you've come to the right place!

In this article, I'll be covering 23 different uses for a smartwatch and why it might be handy for you.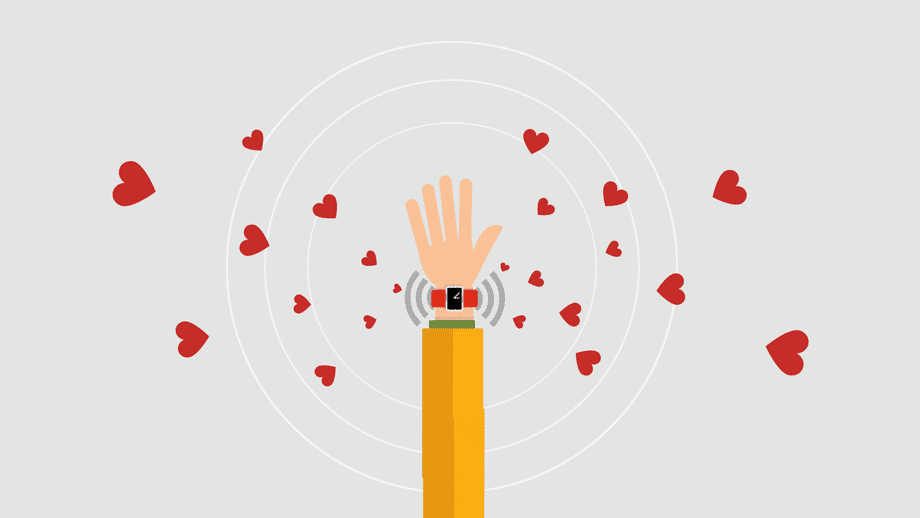 Quick Navigation
3. Receive Push Notifications From Your Phone To Your Watch

4. Send Emails And Update Your Calendar

5. Extend The Internal Storage

8. Use It As A Workout Companion

14. Make Use Of Various Handy Built-in Sensors

19. Make Photos, Shoot Videos And Make Video Calls

1. Customize
A smartwatch does not have to be a small square on a black plastic bracelet.

Although this classic and minimalist look is popular for a reason, it is not the only option for the smartwatch user these days.

Customizing your smartwatch is nearly limitless, you can, for example, choose a pink bracelet with a round turquoise watch face or a thick leather bracelet with a geometrical watch face, the choice is all yours.

Many smartwatches come with the option to customize everything from the shape and size of the watch to the material of the bracelet, completely changing its feel and appearance.

Some brands will even allow you to mix and match by buying different bracelets which you can switch on different days.

2. Be Reminded
One of the most useful features of a smartwatch is to set yourself reminders.

Got a presentation to finish preparing before a given date?

A coworker's birthday to buy a card for?

Groceries which you need to get before you get home?

Your smartwatch can remind you of all these obligations by syncing to your calendar.

This means that you can set yourself reminders from your phone or your laptop and have them all synced to your calendar and sent directly to your watch.

You will also be able to personalize the look of these reminders.

Do you want a simple beeping sound or a subtle vibration?

Do you want the watch to change color and have the explanation for the reminder written out?

You can select all of these settings to make your reminders as unobtrusive or explicit as you please.

3. Receive Push Notifications From Your Phone To Your Watch
Your smartwatch will be able to receive the push notification of your choice, meaning that there is no need to look at your smartphone anymore.

Anything from a message you received, to a notification on Instagram or an email that pops up on your watch face, all eliminating the need to constantly check your phone.

This should be good news for smartphone addicts who get tempted to keep scrolling every time they get a push notification.

Instead, you will see the notification on your watch, and decide whether you want to have a more in-depth look at it from your smartphone.

The type of notification that you get can easily be selected so that you only see those that you are truly interested in.

4. Send Emails And Update Your Calendar
A smartwatch may be small but it allows you to do most of the things you constantly use your laptop for.

For example, you can send emails from your watch.

A smartwatch connects to your email account by syncing it to the device and lets you read emails, annotate them, answer and forward them.

This is particularly useful for emails that you have to answer quickly and where you only have to use a few words for.

Your smartwatch can also sync to your calendar, meaning you will be able to update events or add reminders from the watch itself.

You may want to add a quick update that the meeting tomorrow has been moved an hour, or send a reply to an urgent email you just got.

Nothing is simpler by syncing all of your accounts to your watch and using it for those everyday tasks.

5. Extend The Internal Storage
Most smartwatches come with the storage that you need to accomplish everyday tasks.

However, if you find yourself using it more and more, which you likely will when you consider all its uses, you can easily extend the internal storage of your smartwatch with an SD card.

Most smartwatches come with an SD card slot which can easily be filled with the storage amount that you need.

This can be anything from doubling the internal storage of your watch to multiplying it by ten.

There is no need to worry that the number of things that you need your watch for will prevent you from making extensive use of it.

6. Use Different Apps
Some of the most commonly used smartphone apps have recently developed smartwatch-compatible versions which will make it so much easier to use them on the go.

Download the Foursquare app to navigate in a new city without needing to get out a map or to be constantly holding your phone.

Download a weather app to see the next forecast at a glance.

Use Uber on your smartwatch to get your next drive in a click.

These apps and many more have all been optimized to offer the best experience to smartwatch users.

As more and more people begin to use smartwatches, the number of compatible apps grows by the day.

There is a lot that you can do with apps on your watch now, but the best is most likely yet to come.

7. Listen To Music
As well as other apps, smartwatches are compatible with music streaming platforms like Apple Music or Spotify.

This means that you can use your watch to select your favorite artist or playlist and start playing it through your Bluetooth headphones.

This makes it even easier to listen to music when you're moving or traveling, as you only need to select your music on your watch to be listening to it through your headphones in a matter of seconds.

With some watches and depending on the size of your SD card, you may be able not only to stream music but to have it saved on your watch as well.

This means that you can listen to music anywhere, even without a WiFi connection.

8. Use It As A Workout Companion
Want to keep track of your reps at the gym without constantly having to get your phone out?

A smartwatch can serve as a workout companion.

With several apps to choose from, you won't be at a loss to find the perfect one for your workout regime.

Workout apps for smartwatches allow you to keep track of your exercise plan, time yourself for timed exercises, set yourself reminders and much more.

A smartwatch can be useful for those who enjoy strength training, as well as doing circuits or Crossfit.

Simply select your workout plan, what reminders you want to receive and what data you would like to keep track of and the watch will do the rest for you!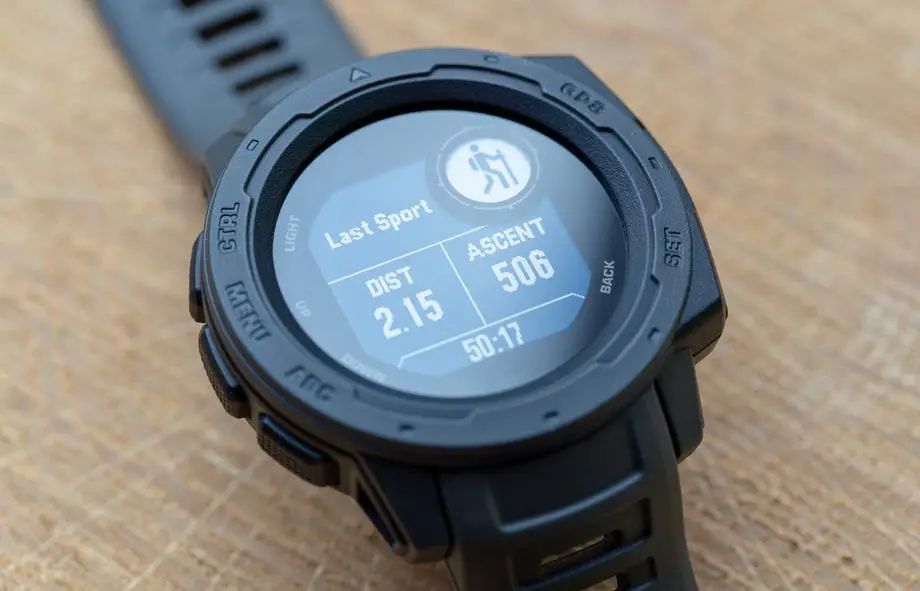 9. Stay Healthy
One of the most useful functions of a smartwatch is to monitor your health.

A smartwatch comes with several sensors which can measure out your heartbeat, the number of steps that you take, or, for example, monitor your breathing.

Combine that with an impressive number of health-related apps to choose from and they become one of the best tools you can use to keep track of your health.

It also means you can use them to set yourself goals.

Do you want to take more steps during the day?

Do you want to increase your anaerobic capacity during your workouts?

Do you want to achieve more hours of deep sleep at night?

By monitoring your body's functions, a smartwatch also allows you to make the necessary adjustments so you become the healthiest version of yourself.

10. Use Whatsapp
The WhatsApp app has been developed to be completely compatible with smartwatches, making it one of the easiest apps to use on the go.

With a cellular or WiFi connection, you will be able to access your messages, call up your friends using your Bluetooth headphones or even send them your location.

All the wonderful features of WhatsApp for keeping up with your friends are available on the smartwatch, meaning you'll never have to look for a way to message someone when your phone runs out of battery or if you simply don't want to take it out.

You can also set up the app so it sends you a push notification whenever you get a new message.

By clicking on it, you'll then be able to see the whole message without having to use your phone.
If you're interested in an article about smartwatches that support the Whatsapp app then you check out this post: "11 Cool Smartwatches That Work Well With Whatsapp".
11. Use It For A Long Time
When it comes to battery life, not all watches are born equal.

However, compared to a phone, smartwatches hold up for a remarkably long time.

While some watches may only last as long as 15 to 18 hours after an overnight charge, some of the higher-end technical watches can last you for as long as a full week without needing another charge.

Of course, the battery life of your watch will also depend on a range of factors, such as whether you are using it in GPS mode, whether you have the WiFi or cellular data turned on and also simply on how much you use it.
However, it is fair to say that it has a longer battery life than the average phone or laptop, making it particularly useful to travel with and keep using all day when your other electronics have stopped working.
12. Make And Receive Calls
Did you ever think that your smartwatch could become your phone?

Well, now it can.

Most smartwatches on the market today can hold a SIM card, meaning that you can use them to make phone calls.

Simply insert a SIM card of your choice into your smartwatch, connect the device to your hands-free headphone set and you're good to go!

With a smartwatch lasting longer on average than a phone in terms of battery life, this means you will never have to worry about not having enough battery on your smartwatch to make an urgent call.

It also means you won't have to get your phone out if you don't want to, or in areas where it might be difficult to do so.

All in all, smartwatches are becoming a lot more like our smartphones, and now they can make calls too!

13. Give Voice Commands
Most smartwatches today are compatible with voice-based apps such as Google Assistant or Apple's Siri.

It means that you can easily control the actions of your watch through your voice alone.

This can be useful to set yourself reminders with one quick sentence, reschedule an event on your calendar, make a call or even write a message.

As virtual assistants are becoming more sophisticated, it is becoming ever easier to use them to do just about anything you would want them to do.

Not only is this much easier and quicker than typing out things manually, but it might also make you feel like you are already living in the future.

14. Make Use Of Various Handy Built-in Sensors
Though it may be small, a smartwatch is a powerhouse of technology.

Depending on the model that you go for, it may have one or all of these built-in sensors: ECG (or electrocardiogram) sensor to monitor heart activity, a heart rate monitor, an accelerometer that tracks your movement throughout the day, a gyroscope (which determines the orientation of your watch), a magnetometer (or compass) so you never lose the North, a barometer sensor for ambient temperature, an oximetry sensor to keep track of your pulse, a GPS sensor to use together with a map app or to send someone your location, a skin temperature sensor or a skin conductance sensor.

Every year there are new sensors added to smartwatches which make smartwatches some of the most technologically advanced electronic devices you can buy today.

15. Use Social Media
Social media is everywhere.

Whether you are a confessed social media addict or whether you try to limit your social media use, chances are you cannot keep on top of your social and professional life without checking on a few sites or apps.

This is why using social media on your smartwatch is the perfect way to stay updated on any new information that may be of interest to you or any communication which you have going on.

Most Social Media sites, be it Facebook, Instagram or LinkedIn have a smartwatch-compatible app which lets you keep track of your friends, followers or colleagues.

Smartwatches may not be the answer to our society's addiction, but one thing is sure, it can help us stay in touch with the Social Media platforms that we care about.

16. Play Games
Although smartwatches have a business aura attached to them you may, for example, picture a busy banker buying stocks with his watch or a businesswoman making an urgent phone call from hers.

Thankfully, there are also many ways that they can be used for fun too.

Nowadays, a wide array of game apps are compatible with smartwatches and let you play small phone-type games from your watch.

Play Space Invaders or Runeblade for free on your smartwatch and never be bored during your bus commute again!

These games will be equally satisfying to children or teenagers and nostalgic adults who appreciate the simplicity of old-school pixel-based games like the type you could once play on a flip phone.

17. Go For A Swim
Whereas you may want to be careful about taking your precious regular watch off when you step into the shower or go for a swim, most smartwatches have the advantage of being waterproof.

This means you essentially do not ever have to take it off.

Keep your watch on in the shower or the bath, when going to the swimming pool or even while you're snorkeling!

The waterproof feature of many smartwatches is particularly useful if you consider that they are a valuable object.

If you don't want to risk your watch getting stolen by leaving it at the beach while you go play in the waves, simply take it with you.

Of course, you will need to check first whether the model you purchased is waterproof, but chances are it is and will make your life a whole lot easier that way.

18. Control Your Smart Home
Smartwatches belong to the category known as "Connected Objects".

This means that they can interact with other electronics around you.

By downloading a specialized app, you may be able to use your watch to control everything in your smart home from dimming the lights to turning off the refrigerator or putting the heating back on.

With one simple action on your wrist, you will be able to interact with all the connected objects in your house.

This is particularly useful for those technology enthusiasts who like to make sure every lamp in their house is connected and can be controlled through Bluetooth.

However, this interesting feature can also be interesting to anyone, especially considering more and more everyday objects are bound to become "Connected Objects" in the coming years.

19. Make Photos, Shoot Videos And Make Video Calls
Not only can your smartwatch replace your phone in many ways, but it may also replace your camera and video camera.

Over recent years, new models for smartwatches have been devised with a built-in camera which lets you use your watch to shoot photos or videos.

This is useful not only to be able to take a picture wherever you go without having to carry either a phone or camera, but it also means you will be able to make video calls from your watch.

Some apps such as WhatsApp or Facebook messenger and even Skype are compatible with certain smartwatches, meaning you are only one click on your watch away from joining in a video conference or taking a video of your beautiful latte art to show your best friend.
If you're interested in an article about smartwatches that have a built-in camera then you can check out this post: "14 Best Smartwatches With A Built-in Camera In 2022".
20. Find Back Your Smartphone
Although many people think of using their smartwatch to replace their phone, it is also useful to use in conjunction with it.

A great feature that comes with most smartwatches is the "Find My Phone" functionality.

This function allows you to track the GPS location of your phone from your watch so you never have to rummage the whole house looking for it again.

Just click on the "Find My Phone" button and you will gain access to your phone's exact location, accurate to the centimeter.

There are other objects which you can connect similarly and be able to find just as easily, so that getting a smartwatch may be the answer for you if you are someone who easily loses things.

Look no more, your smartwatch knows exactly where your phone and other connected electronics are!

21. Track Your Kids
Because smartwatches function with a GPS, which is how you can find back your smartphone, they can also be used to keep track of your children.

Whether you are a particularly cautious parent or you just want to make sure that there is always a way for you to know where your child is gone then the functionality which is called "Find My Child" can help you.

Check the GPS abilities of the smartwatch that you are going to buy first, and you may well be able to download an app which helps you keep track of your children.

Of course, this only works if your children also wear a similar device from which they can be tracked.

22. Pay With Your Watch
While it has become a lot more common to pay with your phone, which saves the hassle of getting your bank card out of your wallet, paying with your smartwatch may be an even easier next step.

Most if not all smartwatches are compatible with apps such as Google Pay or Samsung Pay which let you use a chip in your watch to make contactless payments.

Simply request contactless the next time you find yourself having to pay for something at the till and press your watch to the contactless reader.

In a matter of seconds, the money is debited from your Google or Samsung Pay account.

Because of the ability to use your watch as a virtual bank card, smartwatches may well be the future of finance.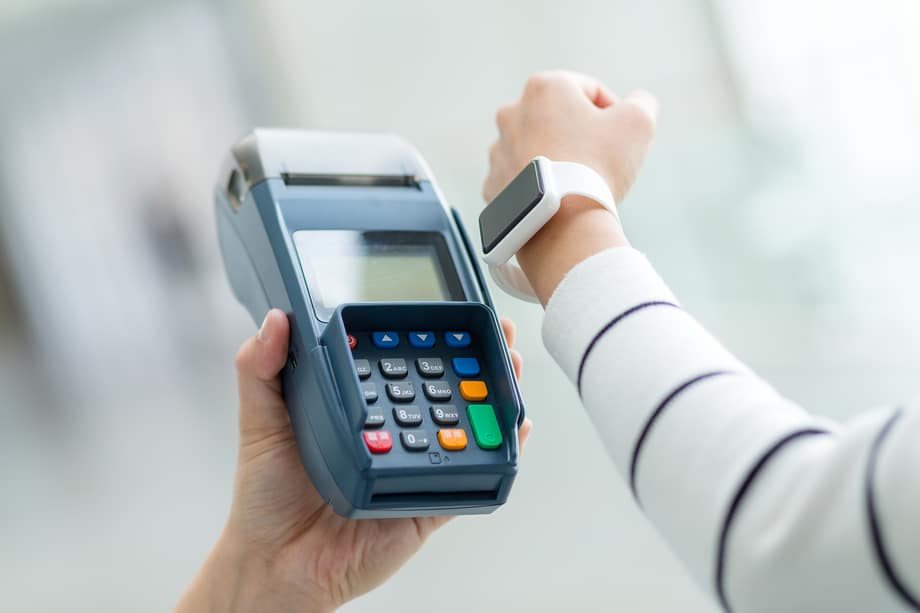 23. Send An SOS Alert
Smartwatches come in many varieties and there is one out there for everyone.

In particular, some are aimed at elderly people and contain easy access to an SOS button.

This leaves people who may not be that familiar with technology still able to press a button and get the help that they need right away.

Because smartwatches are also equipped with many sensors, they will be able to monitor the heart rate of these people, which may be useful if they suffer from cardiac problems.
Whether it is setting a reminder to take their medicines, calling emergency services in case a fall is detected or when a button is pressed, smartwatches should make anyone with an elderly parent feel reassured that they will be safe even when left alone.